Courses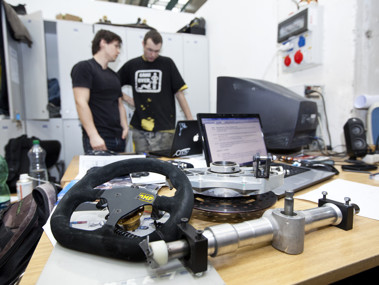 The courses are focused on understanding the principles of features, construction, testing, manufacture and operation of rail vehicles and their engines and devices. The laboratories are well equipped and together with IT technologies for simulation represent the base for the courses. Moreover, the programme Master in Automotive Engineering, taught in English, gives the opportunity to cooperate with 5 foreign universities and obtain another diploma and thus get more qualification for work in a very global branch of industry.
General lectures for students outside of specialization include the issue of vehicles, engines, transportation technology, gear and automatic control systems.
Students can also choose optional specialized courses focused on rolling stock which are supported by Škoda Transportation J.S.C. and Siemens Ltd.