UL-39 Albi was introduced by the Faculty of Mechanical Engineering. The plane was developed during the last 17 years at the Department of Aerospace Engineering and 200 people worked on the project. The airplane can be used for training of military fighter pilots.
 
This project offers a new conception of UL aircraft, which enable "jet feeling" in UL category. Propulsion unit is realized by ducted fan driven by high-speed motorcycle piston engine.
All composites are manufactured from a carbon fiber prepregs made by autoclave technology. The ultralight UL-39 Albi is unique in many ways. It contains parts that no other aircraft has in the world.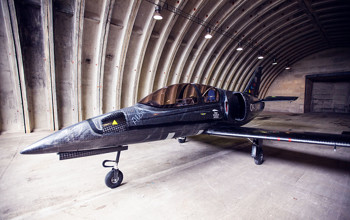 The aircraft does not leave a heat trace, due to it is not even caught by radar or a guided missile.
The ultralight two-seater UL-39 Albi won Gold Medal in the Innovation in Transport and Logistics category in the MSV 2016 (International Engineering Fair).
In 2020, we tested a new drive, which is being prepared for a significantly reconstructed second prototype of the UL-39 Albi II. This new version of UL-39 Albi is powered by a water scooter piston engine Rotax with supercharger to reach higher power. The fuselage is completely redesigned to be more narowed than the former one as well as the control system. A horizontal tail unit is increated.
|   |  UL-39 Albi | UL-39 Albi II |
| --- | --- | --- |
| Wingspan | 7,22 m | 7,22 m |
| Length  | 7,49 m | 7,71 m |
| Hight | 2,99 m | 3,06 m |
| VMIN | 65 km/h | 90 km/h |
| VD | 340 km/h | 400 km/h |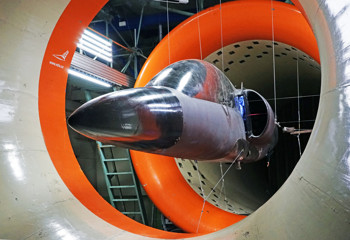 The aircraft is tested in a Aerodynamic (wind) tunnel, where the properties of the propulsion unit are verified depending on different configurations of the outlet nozzle and at different flight speeds. The aerothermodynamic properties of the entire cooling system and intercooler cooling are also verified.
Further similar tests with alternating versions of the drive are planned for the next two years.
The ultimate goal of the project is to prepare the type certification and commercialization of the aircraft.
More information can be found here !