People
Staff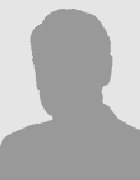 Ing. Jaroslav Fojt
Jaroslav.Fojt (at) fs.cvut.cz
room: B2-242, Dejvice
Timetable and consultation hours
More informations available in external application. V3S.
Journal papers
2020
Influence of surface pre-treatment with mechanical polishing, chemical, electrochemical and ion sputter etching on the surface properties, corrosion resistance and MG-63 cell colonization of commercially pure titanium – Vlčák, P. - Fojt, J. - Drahokoupil, J. - Březina, V. - Šepitka, J. - Horažďovský, T. - Mikšovský, J. - Černý, F. - Lebeda, M., - Haubner, M., Materials Science and Engineering C, Biomimetic and Supramolecular Systems. 2020, 115 ISSN 1873-0191.
2019
The effect of nitrogen saturation on the corrosion behaviour of Ti-35Nb-7Zr-5Ta beta titanium alloy nitrided by ion implantation – Vlčák, P. - Fojt, J. - Weiss, Z. - Kopeček, J., - Peřina, V., Surface and Coatings Technology. 2019, 358 144-152. ISSN 0257-8972.