People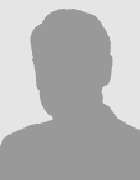 doc. RNDr. František Mráz, CSc.
Frantisek.Mraz (at) fs.cvut.cz
(22 435) 7438
room: B-215, Karlovo náměstí
Timetable and consultation hours
Navigace
Další informace můžete nalézt v centrální databázi V3S.
Článek v periodiku
2005
On the Maximal Set of Feasible Coefficients in Interval Linear Systems – Mráz, F., KAM-DIMATIA Series. 2005, 20(756), 1-16.
Stať ve sborníku
2003
On Some Problems Connected with Interval Linear Program – Mráz, F., In: Proceedings of the International Conference Mathematical and Computer Modelling in Science and Engineering. Praha: Czech Technical University in Prague, 2003. p. 260-264. ISBN 80-7015-912-X.