People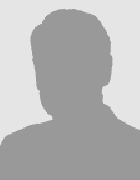 Ing. Pavel Hospodář
Pavel.Hospodar (at) fs.cvut.cz
(22 435) 8711
room: B-201, Karlovo náměstí
Navigace
Další informace můžete nalézt v centrální databázi V3S.
Článek v periodiku
2008
Automatic Flare control system – Hospodář, P., Czech Aerospace. 2008, 2008(1), 26-28. ISSN 1211-877X.
Stať ve sborníku
2019
Design of distributed propulsion system for general aviation airplane – Hospodář, P. - Klesa, J., - Žižkovský, N., In: MATEC Web of Conferences. EDP Sciences, 2019. vol. 304. ISSN 2261-236X.
2018
Wing and propeller aerodynamic interaction through nonlinear lifting line theory and blade element momentum theory – Hospodář, P. - Klesa, J., - Žižkovský, N., In: 8th EASN-CEAS International Workshop on Manufacturing for Growth & Innovation. MATEC, 2018. ISSN 2261-236X.
2011
Rozložení tlaků kolem závěsné referenční a Pitot-statické sondy a ověření měření polohových úhlů ve větrném tunelu – Popelka, J. - Pačes, P. - Auersvald, J., - Hospodář, P., In: MDS - Měření, diagnostika, spolehlivost palubních soustav letadel 2011 - Sborník příspěvků z 11.mezinárodní vědecké konference. Brno: Univerzita obrany, Fakulta vojenských technologií, 2011, pp. 189-205. ISBN 978-80-7231-828-5.
2009
Hardware in the Loop Simulation of FBW components – Doubrava, J. - Hanzálek, Z. - Waszniowski, L. - Hospodář, P., - Hromčík, M., In: Proceedings of the AIAA Modeling and Simulation Technologies Conference 2009. Reston: American Institute of Aeronautics and Astronautics, 2009. pp. 240-257.
2008
Automatic control of final approach – Hospodář, P., In: 2008 PEGASUS-AIAA Student Conference. Prague: Czech Technical University, 2008, Available from: http://www.pegasus-cz.org/
Automatic flight guidance – Hospodář, P. - Hromčík, M., - Pech, Z., In: Proceedings of the 8th International Scientific-Technical Conference Process Control 2008. Pardubice: Univerzita Pardubice, 2008, pp. 94. ISBN 978-80-7395-077-4.
Prototyp, funkční vzorek
2011
Modul měření rychlosti letu, úhlu náběhu a úhlu vybočení – Pačes, P. - Hospodář, P. - Levora, T. - Popelka, J., - Šipoš, M., [Functional Sample] 2011.
Kvalifikační zpráva
2010
Pokročilé systémy řízení letu – Hospodář, P., Praha: Defense date 2010-02-09. Doctoral Minimum. ČVUT FEL, Katedra řídicí techniky.