People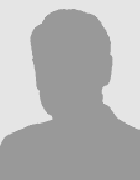 Ing. Oskar Turek
Oskar.Turek (at) fs.cvut.cz
Navigation
More informations available in external application. V3S.
Grants
Proceeding papers
2020
TECHNOLOGIE PŘESNÉHO LEPENÍ FUNKČNÍ KOMPOZITOVÉ SESTAVY – Turek, O., In: Recenzovaný sborník příspěvků z 20. odborné konference z cyklu Integrované inženýrství v řízení průmyslových podniků na téma Aplikace a využití moderních nástrojů, metod a technologií v praxi. Praha: Czech Technical University in Prague, 2020. p. 1-5. ISBN 978-80-01-06775-8.
2019
Determining coefficient of friction between oilseeds and rotor blade of hulling machine using equation of motion – Hoidekr, J. - Machač, M., - Turek, O., In: EAN 2019 57th conference on experimental stress analysis CONFERENCE PROCEEDINGS. Praha: Česká společnost pro mechaniku, 2019. p. 121-124. ISBN 9788021457669.
2018
Popis kmitání vibrační třídičky s více stupni volnosti pomocí numerických metod – Turek, O. - Hoidekr, J., In: Studentská tvůrčí činnost 2018. Praha: České vysoké učení technické v Praze, Fakulta strojní, 2018. ISBN 978-80-01-06421-4.
Prototype, samples
2019
Kontinuální třídící linka olejnatých semen – Hoidekr, J. - Machač, M. - Turek, O., - Prachenský, J., [Functional Sample] 2019.