People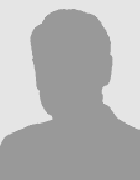 Ing. David Kovanda
David.Kovanda (at) fs.cvut.cz
Timetable and consultation hours
More informations available in external application. V3S.
Grants
Proceeding papers
2020
TOLERANČNÍ ANALÝZA SVĚTELNÉ TECHNIKY V AUTOMOTIVE – Kovanda, D.K. - Soukal, J., In: Nové metody a postupy v oblasti přístrojové techniky, automatického řízení a informatiky 2020. Praha: CTU FME. Department of Instrumentation and Control Engineering, 2020. p. 121-125. ISBN 978-80-01-06776-5.
2019
Smart Glasses – Kovanda, D. - Soukal, J., In: Proceedings of the International Conference of Mechatronics and Cyber-MixMechatronics – 2019. Springer Nature, 2019. p. 64-74. Lecture Notes in Networks and Systems. vol. 85. ISSN 2367-3370. ISBN 978-3-030-26990-6.
Konstrukce brýlí pro rozšířenou realitu – Soukal, J. - Kovanda, D., In: Studentská tvůrčí činnost 2019. Praha: České vysoké učení technické v Praze, Fakulta strojní, 2019. ISBN 978-80-01-06564-8.
2018
Chytré brýle – detekce a vizualizace zvuku okolí v reálném čase – Kovanda, D. - Gróf, O., In: Konference studentské tvůrčí činnosti. ČVUT v Praze, fakulta strojní, 2018. ISBN 978-80-01-06421-4.