People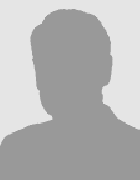 Ing. Zdeněk Petřivý
Zdenek.Petrivy (at) fs.cvut.cz
(22 435) 2750
(22 435) 3280
room: C1-s116a, Dejvice
Navigace
Další informace můžete nalézt v centrální databázi V3S.
Článek v periodiku
2020
Inversion point and internal volume of pressurized nonlinearly elastic tube – Horný, L. - Petřivý, Z., International Journal of Non-Linear Mechanics. 2020, 125 ISSN 0020-7462.
Stať ve sborníku
2020
Developing of FEM model for arterial wall delamination – Petřivý, Z. - Tichý, P., - Horný, L., In: 28th WORKSHOP OF APPLIED MECHANICS BOOK OF PAPERS. Praha: Czech Technical University in Prague, 2020. p. 88-91. ISBN 978-80-01-06791-8.
Pressurization of axially prestretched tube: consequences for arterial mechanics – Petřivý, Z. - Horný, L., In: XV Mediterranean Conference on Medical and Biological Engineering and Computing – MEDICON 2019. Cham: Springer International Publishing AG, 2020. p. 569-576. IFMBE Proceedings. vol. 76. ISSN 1680-0737. ISBN 978-3-030-31635-8.
2019
Delamination Properties of an Artery Wall – Petřivý, Z. - Horný, L., - Suchý, T., In: 27th Workshop of Applied Mechanics - Proceedings. Praha: České vysoké učení technické v Praze, Fakulta strojní, 2019. p. 34-36. ISBN 978-80-01-06680-5.
Zpráva
2018
Výroční zpráva o výzkumných a vývojových činnostech konaných v rámci projektu Vývoj nové generace hřebů pro osteosyntézu dlouhých kostí dolní končetiny (FV30348) – Horný, L. - Sedláček, R. - Vodička, J. - Kubášová, K. - Hrdinová, H. - Petřivý, Z. - Říhová, J. - Kratochvíl, A., - Votava, J., [Research Report] Praha: ČVUT v Praze, Fakulta strojní, Ústav mechaniky, biomechaniky a mechatroniky, 2018. Report no. 12105/18/26.