People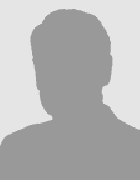 Ing. Lucie Měšťanová
Lucie.Mestanova (at) fs.cvut.cz
Navigace
Další informace můžete nalézt v centrální databázi V3S.
Článek v periodiku
2018
AN EXPERIMENTAL STUDY OF THE COARSE DROPLETS FORMATION – Bartoš, O. - Měšťanová, L., Acta Polytechnica CTU Proceedings. 2018, 20 10-15. ISSN 2336-5382.
Stať ve sborníku
2018
A study of the coarse water droplets formation in the nozzle – Měšťanová, L. - Bartoš, O., In: EFM 2018. Liberec: TUL, Fakulta mechatroniky a mezioborových inženýrských studií, 2018. p. 381-385.